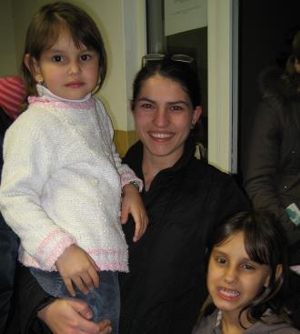 Andreea was found begging on the streets at the age of 9 years old. She had not been to school and only knew life on the street at that time. She accepted an invitation to go and live at the girls' home.

While living on the street, she cut her hair and dressed so that she looked like a boy. That way she was less likely to be attacked. She rarely ate cooked meals and was only used to eating what could easily be eaten without setting at a table.

She finally started to school at the age of 9 but was three years behind. She could not be with children her own age as she had to learn to read and write. She was much bigger than the other children in her class.

At home was also a very difficult transition. She rarely had set at a table with other people and now was setting and eating with 6-8 other girls. She was also not used to cooked food so she had to quickly learn to adapt to eating vegetables and meat that she had never eaten before. But the best part was that she felt like she had a family of her own for the first time in her life.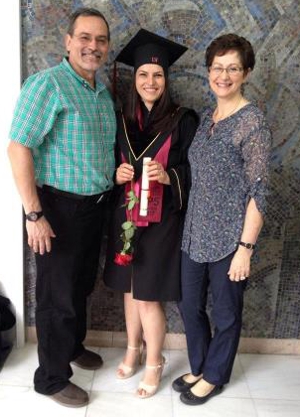 It was hard being the oldest in her class and having to catch up on all that she had missed in life till that point. But she persevered, studied hard and did well in all her classes. As she got into high school, the age difference was not nearly as noticeable as it had been in her earlier school years.

In Romania students have to take a test at the end of their high school years to determine if they can enter the university or not. Andreea did well and made it into the university of her choice.

She had grown up with a special needs child so she was very used to being around and working with them. She felt her calling in life was to work with special needs children so she went to school with that being her major. Throughout her time at the university she worked with as many as three different families and their special needs children to earn money.

In May of this year, we were as proud of Andreea as we were of our own children to attend her graduation. Her dream now is to continue on in school to get her master's degree. We know she will have the drive and determination to complete her education and will change the lives of many special needs children in the years to come.